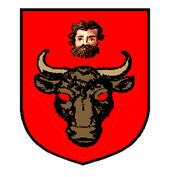 The twelfth Baron Tennington was a member of the Rutherford Family; he succeeded his father George Edward Rutherford, 11th Baron Tennington, in the family titles. He also inherited his parents' genetic heritage as both Lord and Lady Rutherford had witnessed the Wold Newton Meteorite strike.
The 12th Baron married Serena Blakeney, whose parents had also been present in Wold Newton in 1795. Key members of the Wold Newton Family, although not perhaps notable in their own right, their grandchildren and great-grandchildren became significant figures in the nineteenth and twentieth centuries. The Tenningtons' immediate offspring were:
Community content is available under
CC-BY-SA
unless otherwise noted.