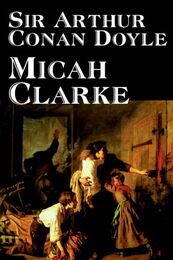 Sarah Frobisher Clarke is the name of Micah Clarke's wife according to Philip José Farmer in Doc Savage: His Apocalyptic Life (Arthur Conan Doyle does not name her in the novel Micah Clarke). According to Farmer, she was descended from the soldier Sir Nigel Loring and the explorer Raphael Hythloday, and related to two famous sailors, Sir Martin Frobisher and Captain Blood.
Farmer also traces the descendents of Micah and Sarah Clarke's three sons: Rueben Clarke, Gervas Clarke, and Micah Clarke the Younger.
Community content is available under
CC-BY-SA
unless otherwise noted.