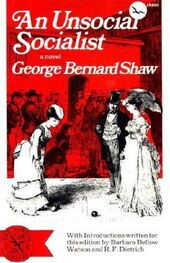 Sir Jesse Clayton, 4th Duke of Greystoke
is a figure in
Philip José Farmer
's biography
Tarzan Alive
, and is derived from the character of Sir Jesse Trefusis from
An Unsocial Socialist
by
George Bernard Shaw
. However, where Trefusis was a Manchester bagman-made-good who become a baronet, Clayton was a nobleman by birth, who succeeded to his father's Dukedom.
His parents were John William Clayton, 3rd Duke of Greystoke and his Duchess, the former Alicia Rutherford, who was pregnant when in 1793 they witnessed the Wold Newton Meteorite strike, presumably with Jesse. If that is the case, then Mr. Farmer is mistaken in his assertion that Sir Jesse had been MP for Manchester since this would have had to be after he reached the age of twenty-one but before he succeeded to his father's titles in 1801. If Sir Jesse was born in 1780 or earlier, than he cannot have passed on any Wold Newton Family inheritance to his celebrated descendents (such as Tarzan) unless he too had been present.
The Duke married Arabella Howard, and bore in right of his wife the titles that had been her father's, Viscount Breconcastle and Baron Sallust. The Duke and Duchess had eight children, of whom three survived:
The Duke spent his life attempting to recover the family fortunes, gambled away by his father, and trying to live down the scandalous reputation of his younger brother. He died in 1858 by falling from a window in his mansion, attempting to recover a pound note that had blown away in the draft.
Eminent pulp scholar Jess Nevins notes in his article The Carters of Virginia: A Tragedy, that the Duke had an illegitimate daughter, Winifred Ludlow, whom Mr. Nevins has identified as the mother of the detective Nick Carter.
External Links
Community content is available under
CC-BY-SA
unless otherwise noted.