Welcome to the Wold Newton Resource site!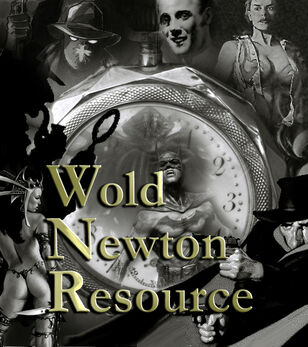 A fresh look at the Wold Newton Universe as expanded and explored by Win Scott Eckert and the New Wold Newton Meteorics Society (and others). Thanks to Philip José Farmer (author of biographies Tarzan Alive and Doc Savage: His Apocalyptic Life) we now have access to many hidden events and secrets.
Much of this history centers around a group of families present at the falling of a meteorite on December 13, 1795 near Wold Newton in Yorkshire, England. Exploits of the descendants of these families inspired such authors as Sir Arthur Conan Doyle, Edgar Rice Burroughs, Sax Rohmer, Dorothy L. Sayers, Jules Verne and many more. General information about the WNU can be read here.
Here at last is an authorative resource for Farmer's groundbreaking work, carried on and expanded, revealing at last the Secret Chronology of the World! The WNR contains:
Latest activity
Community content is available under
CC-BY-SA
unless otherwise noted.